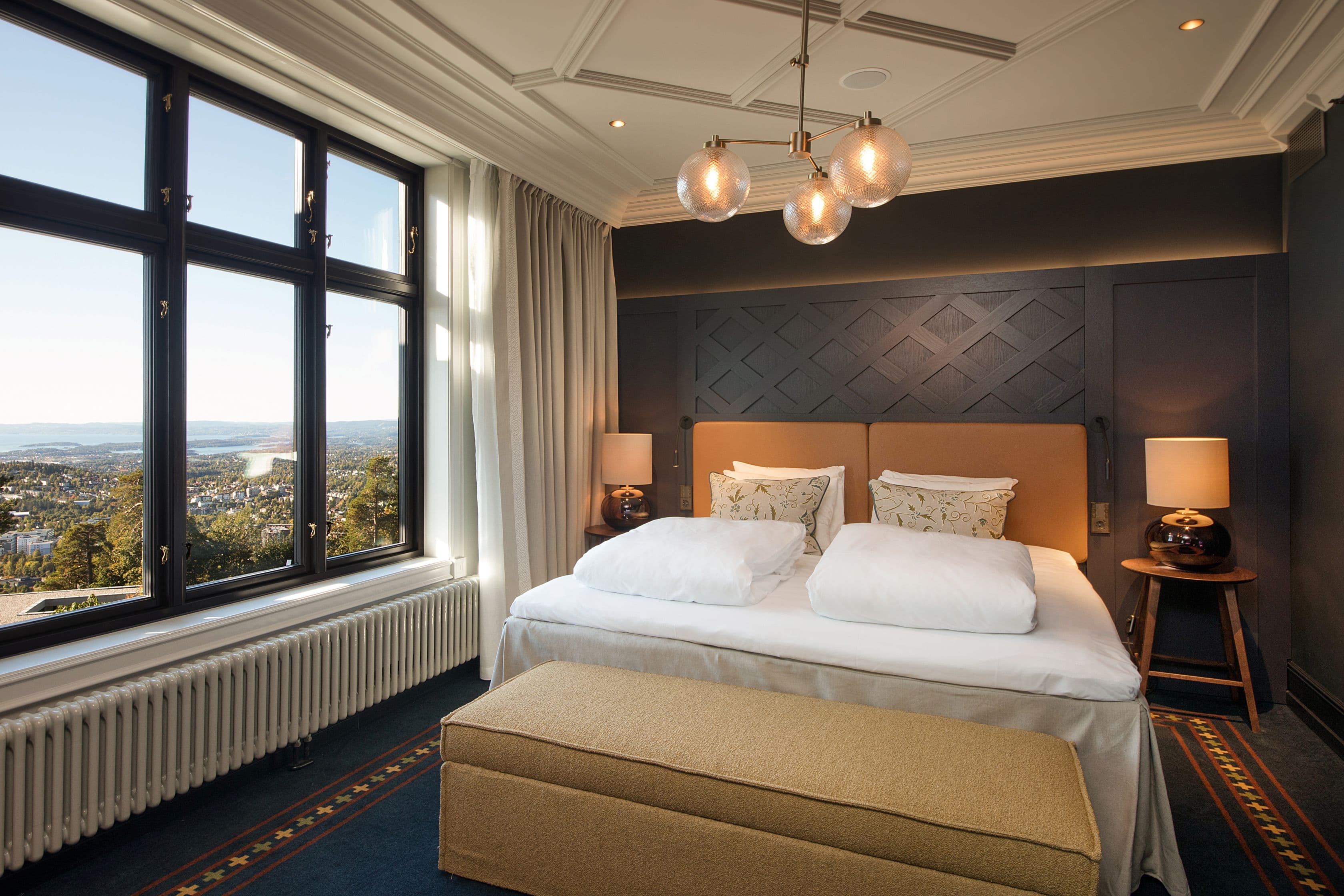 SIAS Contract AS becomes a part of Norco Interior Group
The Norco Interior group (former Norcospectra group), a leading provider of tailored commercial interior and furnishing solutions, has signed an agreement to acquire Norwegian based SIAS Contract AS. SIAS Contract specialize in hotel interior concept development and furnishing, and has over 35 years in the industry. The company will remain under the brand SIAS Contract and current owners Marianne Wang Polden and Harry Rønneberg will continue within the company in their current operational roles.
The acquisition will strengthen Norco Interior's position in the Nordic markets by expanding the HoReCa offering (Hotels, Restaurants, and Cafés). SIAS Contract sees a significant growth potential for the years ahead and with access to Norco Interior's inhouse production capabilities, they will be able to offer an even better delivery precision and quality assurance to their customers.
"We are very happy to get SIAS Contract onboard, and we believe their skills and experience within the Hotel segment will be a great contribution for the Norco Interior group"
says Ove Opseth, Group CEO of Norco Interior.
"We are very excited to join the Norco Interior group, and we are looking forward to utilizing the capabilities and knowledge within Norco Interior in order to further improve our offering"
says Marianne Wang Polden, CEO of SIAS Contract.
About Norco Interior
Norco Interior (former Norcospectra), with a history dating back to the 1950's, provides tailor made interior solutions for commercial spaces to clients in Norway, Poland and Sweden. The offering covers concept design, inhouse production and project management with a dedication to sustainability. The company is headquartered in Stockholm, Sweden, with sales companies in Norway, Poland and Sweden and unique inhouse production facilities located in Poland. The company has 325 employees and revenues of SEK 865 million (2022). Norco Interior is majority owned by the investment fund Accent Equity, with key management as co-investors.