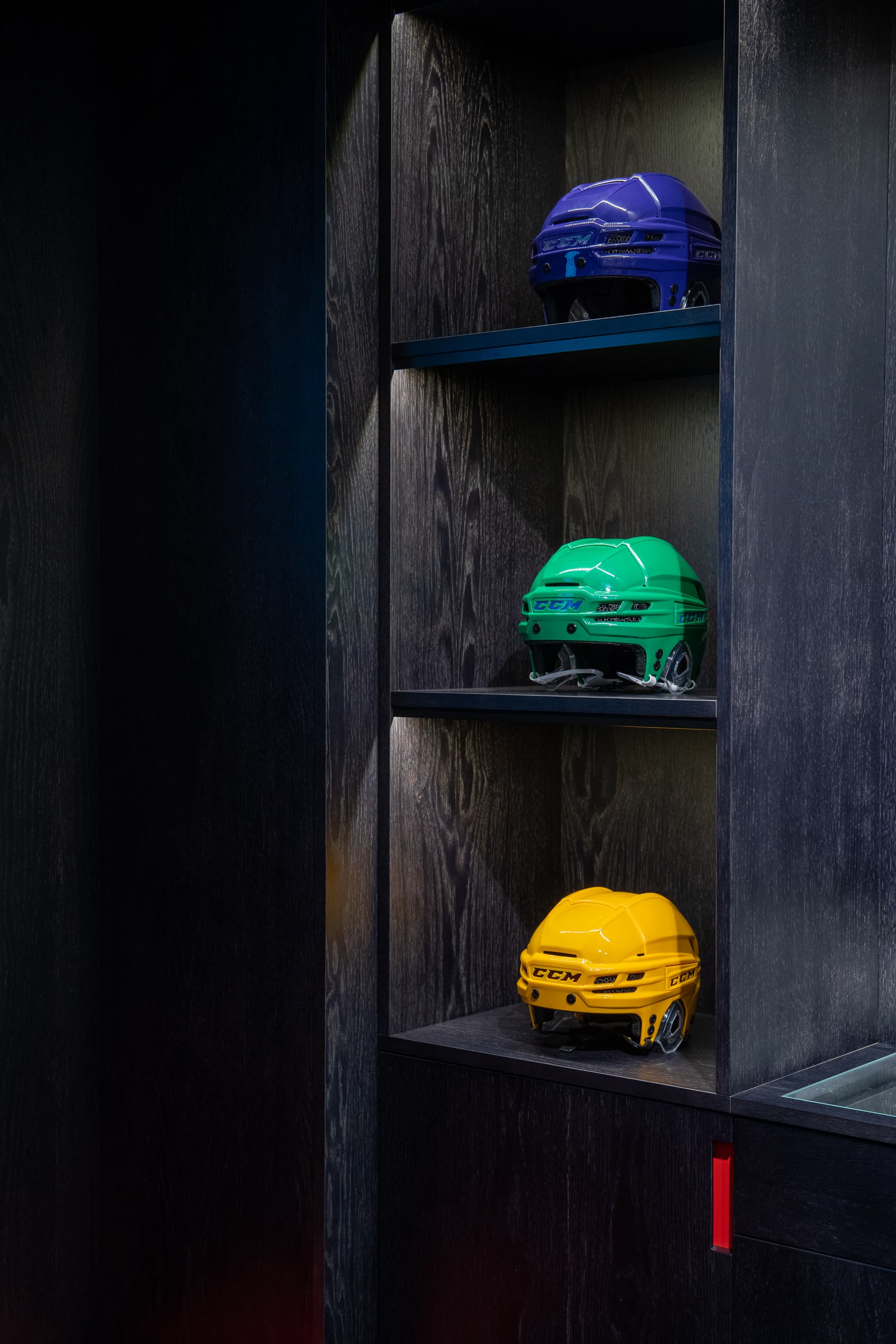 CCM has a rich history of equipping the best hockey players in the world. CCM signed Hall of Fame legend King Clancy in 1936 as the first official spokesman.
Since then, CCM has been represented by a list of hockey legends including Paul Henderson, Darryl Sittler, Mark Messier, and current NHL superstars such as Carey Price, Sidney Crosby, Pavel Datsyuk, John Tavares, and Connor McDavid. With the help of constant research and product testing by the best hockey players in the world, CCM has built products from the inside out – high-quality, intuitive equipment that becomes an extension of the athletes themselves.
Now Introducing the CCM Total Custom Room a state-of-the-art shopping experience where guests have the option to either book an appointment or drop in to get assistance in placing custom orders for skates, sticks, helmets, and goalie equipment.
Location:
Solna (Stockholm), Sweden
Project Manager:
David Nordgren