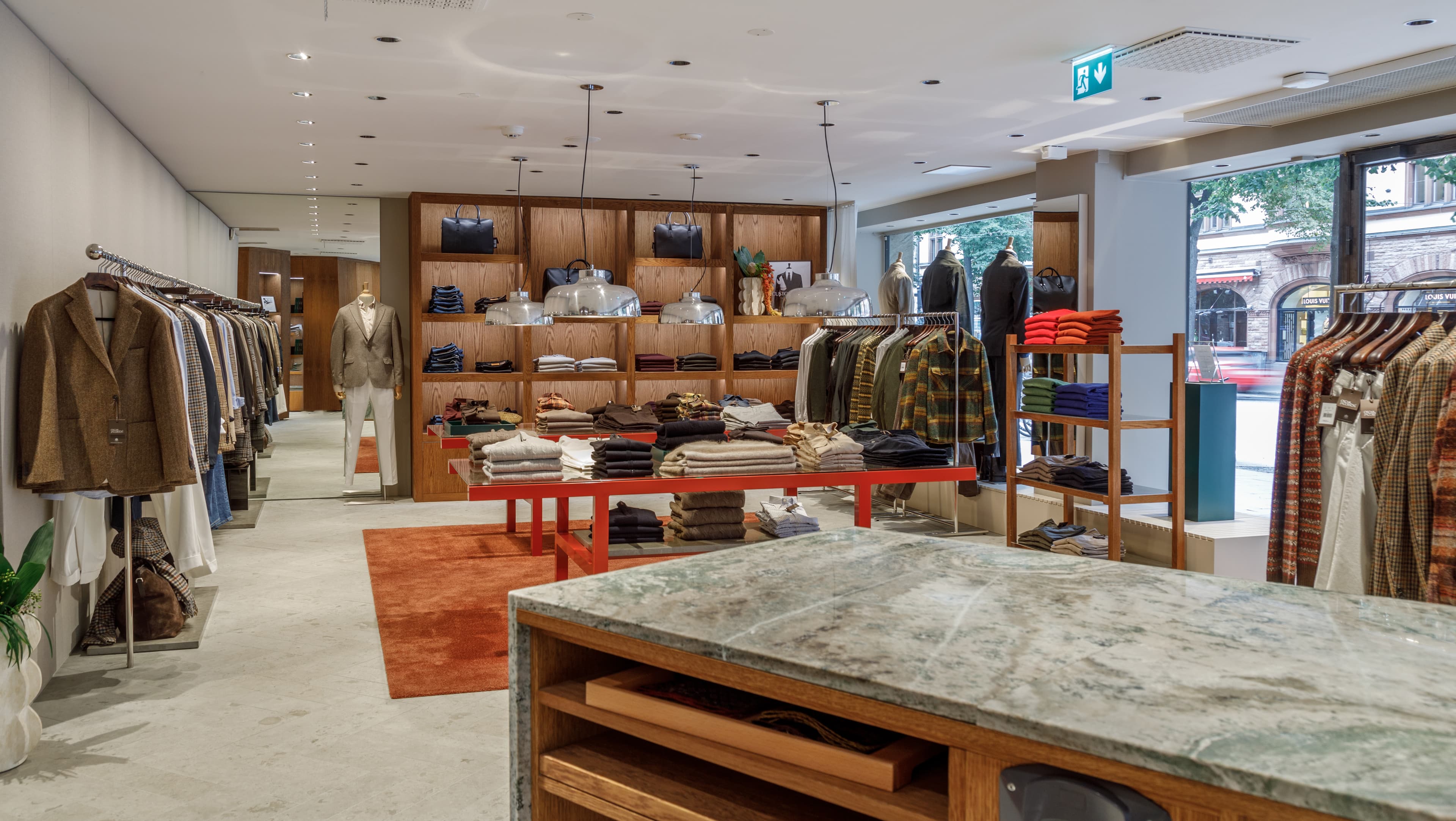 Oscar Jacobson Birger Jarlsgatan
"Swedish excellence since 1903"
Updated Oscar Jacobson store at Birger Jarlsgatan 6 in Stockholm. Oscar Jacobson is a Swedish menswear company founded in Borås in 1903 by the tailor Oscar Jacobson. Oscar Jacobson was CEO of the company until 1957 when he was succeeded by his son Anders Jacobson. Oscar Jacobson works with "slow fashion". This means that their suits can last for over ten years. Then the quality must last, the suit must be in style and the garment must be able to adapt to a body that can take on new dimensions for such a long time. It is in Oscar Jacobson's DNA to always have high quality and for Oscar Jacobson it is a matter of sustainability. In September 2021, Oscar Jacobson opened a new store concept that combines sustainability with experiences.
Location:
Birger Jarlsgatan 6, Stockholm Sweden
Project Manager:
Henrik Ziegert
Photographer:
Magnus Svensson, Smajl Studio